Head Girl's Welcome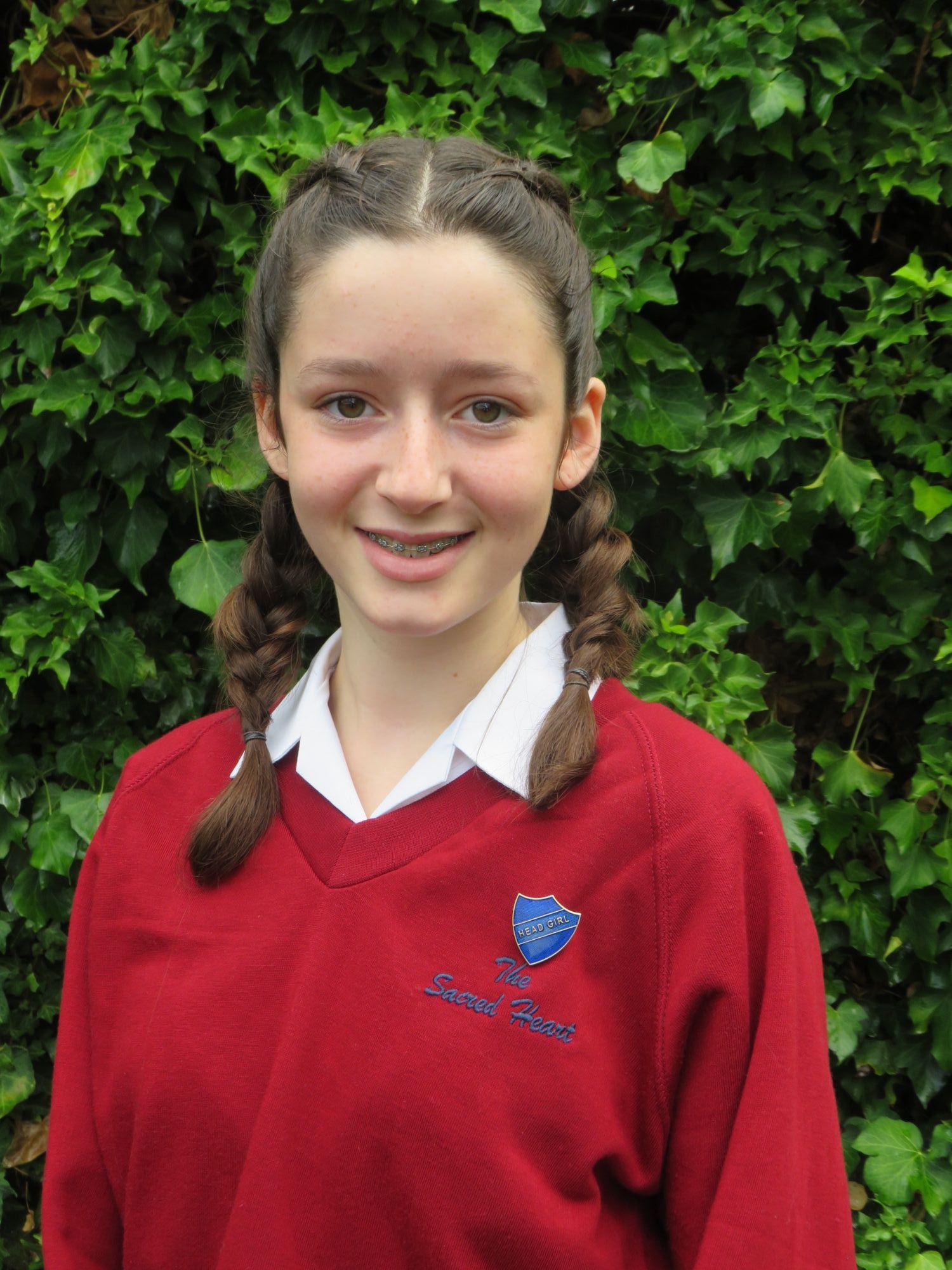 My name is Lavinia Massa and I am incredibly honoured to be your Head Girl for the next academic year.
At the Sacred Heart Language College, we are a close community where every individual is supported and encouraged by their classmates and teachers in order that they may grow into confident, successful individuals.
As Head Girl, I will strive to motivate all students in their search for excellence by helping them realise their academic potential so that they leave this school in Year 11 knowing they did their best and are proud of their achievements. I will also strive to encourage students to develop their extra-curricular interests and use their talents to live out our mission statement beyond the school gates: 'Confident in God's love for us, we commit ourselves to his service.'
Over the coming year, my goal is to maintain and strengthen bonds between year groups, providing all pupils with a strong sense of security and comfort, and ensuring no one feels alone or daunted as they navigate their way through the challenges of secondary school. I hope to be someone you all feel you can come to for help and advice.
Throughout my time at this school, I have been inspired by my teachers, classmates and the previous Head Girls to work hard, and have learnt the value of dedication and perseverance. Most importantly, I have realised that although five years sounds like a long time, it passes quickly. Therefore, it is crucial to make the most of every opportunity - and have fun doing so!
I look forward to working alongside the deputy Head girls, prefects and fellow classmates and wish you luck for this new academic year.