Head Girl's Welcome
My name is Casey and I am beyond thrilled to be Head Girl for the academic year 2020-2021.
I am delighted to be given the opportunity to fulfil this role and hope to show great commitment to the students and teachers of our school's community – ensuring every voice is heard. I would also like to continue to promote excellence in our school and proceed to build a community, where Christ is the foundation of all our learning.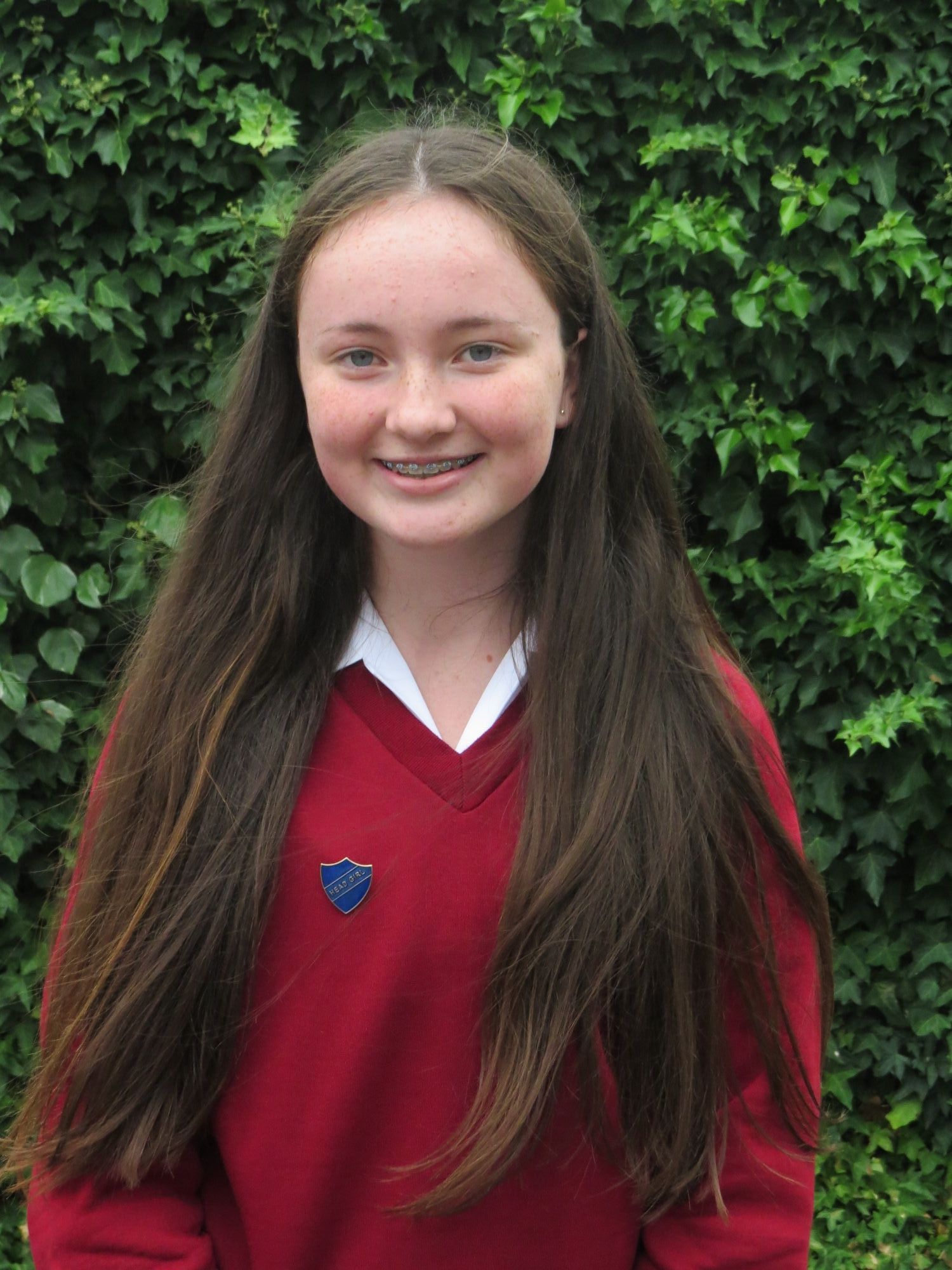 Over the years I have spent at The Sacred Heart Language College, I have learnt the true importance of hard work, responsibility, resilience and self-belief which I strongly conjecture will stay with me beyond school life. It has been, and to still is a secure environment where I have prospered in my learning, through the variety of extra-curricular activities and available leadership positions to embrace such as being Pupil Voice, Eco or Charity Representative. Moreover, ever since my first day in Year 7, I have always admired the bravery of the girl who stood up and spoke in front of the whole school and realised that I wanted to have the same impact in both my words and actions. These are just few of the many factors that boosted my confidence in every aspect and impacted my decision on running for Head Girl.
In my role, I hope to inspire every student to be the best version of themselves and to achieve their full potential, by taking part in a new activity or expressing their God given talents and individuality, 'for we are God's handiwork, created in Christ Jesus to do good works, which God prepared in advance for us to do', whether this is through; sport, academia, art, music, the list is endless. I would like to stress that I am approachable Head Girl, keen to establish relationships across all year groups of the school, so that we can support each other, as the wellbeing and happiness of the students is paramount. I am excited for the challenges this role represents and look forward to working collectively alongside the Deputy Heads, Head of Houses' and the Senior Leadership Team to create coherent and reasoned to the decisions for the greater good of our school.
As we start this new academic year, I endure to help each and every student live out our mission statement, 'Confident in God's love for us, we commit ourselves to his service', whilst welcoming each student with open arms because our 'Outstanding School' is not only exceptional for its education and learning but also for its close-knit community where every success is celebrated.