The Feast of The Sacred Heart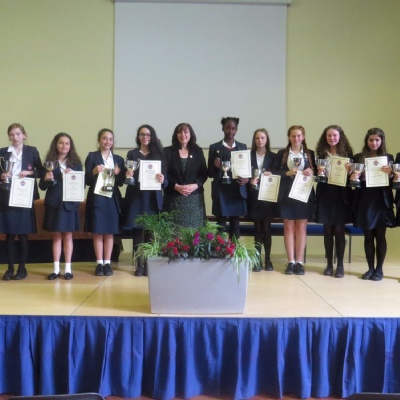 On Friday 30th June we celebrated the Feast of The Sacred Heart which started with a reflective liturgy
followed by an Awards Ceremony.
The day was packed with events and following the Awards Ceremony we were treated to a BBQ. The theme of the day was an English Country Fair. Activities included 'Guess the teacher' from their baby photos, 'Catch the rat', 'Soak the teacher', a cake stall and many more.
Each house performed the same dance on this theme.
Everyone enjoyed the rehearsals and were more than ready to perform.
Miss Higgins chose 'Elizabeth' house as performing the best dance.