YEAR 10 TRIP TO OXFORD UNIVERSITY – ST JOHN'S COLLEGE​​​​​​​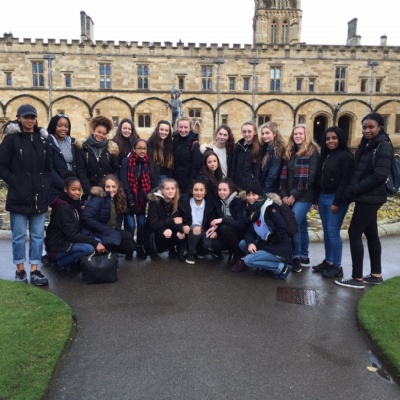 On Wednesday 9th of November 2016, 20 students from The Sacred Heart Language College attended a trip to St John's College at Oxford University. We started the day with an introductory talk about life at university, followed by a tour to the college library where we learnt about the history of Oxfords' vast book collection. In the afternoon, we went on a tour of the college with university students who answered all our questions about what it is like to study at Oxford University. Lastly, we visited Christchurch College where we got to see the original dining hall that inspired the Harry Potter films. This trip was a fantastic experience as it was great to discover what it would be like to study at Oxford University.
Sophia Estevez, Year 10 pupil.