SCIENCE NEWS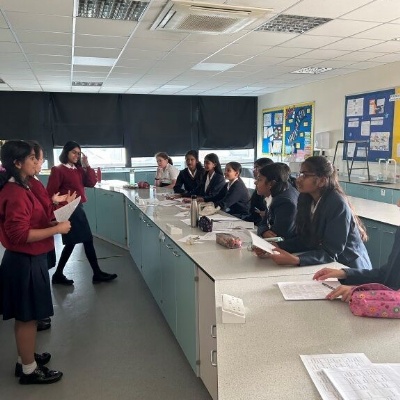 Astronomy Club
We are glad to continue leading the Astronomy Club in this new academic year, and to welcome new Year 7 enthusiasts! So far, we have discussed the possibilities of living on other planets in the solar system and some rocket science. We are very excited about our upcoming creation of our own mini-rockets.
– The Y11 Astronomy Club Team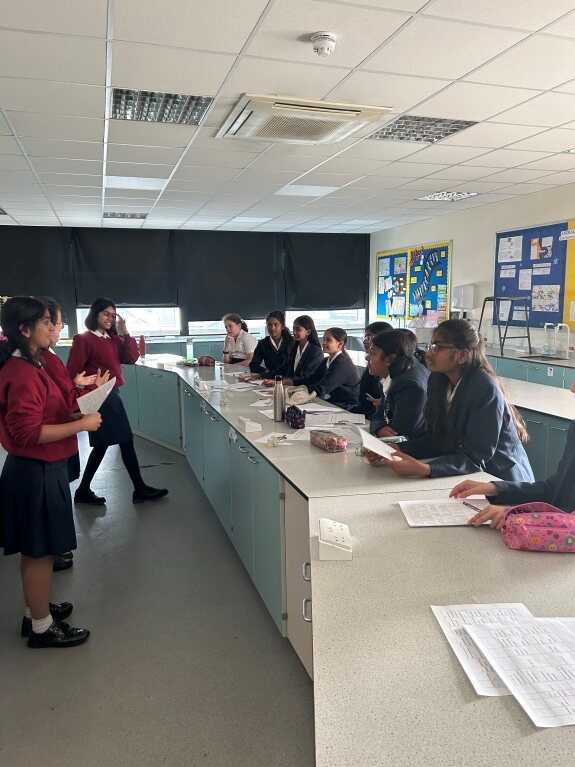 Biology Spelling bee
A big well done to the Year 8 students who participated in the spelling bee for National Biology Week. Pupils had to learn 100 biology spellings, such as erythrocyte and mesophyll, and were tested on a random selection of the words. A special well done to Aravee and Tahniyat who achieved 100%. These students have progressed to the next round of the spelling bee. Well done!
Science club
We recently celebrated National Biology Week during Science club, where pupils extracted DNA from strawberries using water, salt, washing up liquid and ethanol. It was very exciting to see real DNA! This is an experiment that can also be done at home. Students then completed a Biology quiz to test their knowledge.