Year 10 geography field trip 2019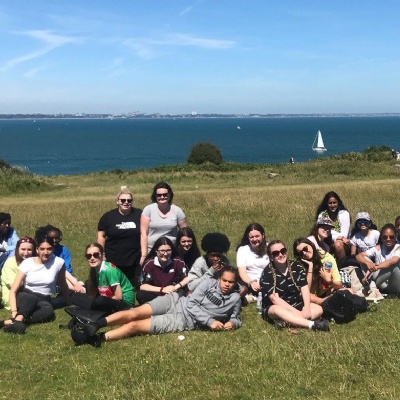 As part of the GCSE Geography course, students are required to undertake a fieldwork enquiry where they have the opportunity to explore physical and human processes and interactions between them. The fieldwork enquiry will be assessed in Component 3 of the Geography GCSE examination in June 2020 and will make up 30% of the final result. During the first week of July, 95 Year 10 Geography students took part in a 3 day residential enquiry in Swanage Bay, Dorset. Swanage is in the perfect location to study the physical and human geography of the Jurassic Coast. They investigated the sustainability of coastal management strategies in Swanage Bay as well as how the sand dune ecosystem of Studland is being affected by visitors to the beach. The four mile coastal walk back from Studland beach enabled the students to marvel at coastal processes at work on Old Harry's Rock.
Once again we were extremely lucky with the glorious weather. The students were able to see geography in action and develop their knowledge and understanding of essential fieldwork skills as well as sample the delights of local Dorset ice cream!