HOUSES OF PARLIAMENT YEAR 8 VISIT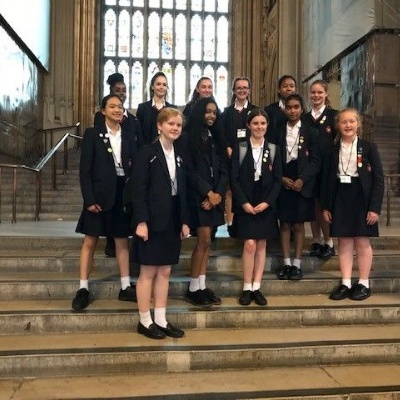 On Tuesday 25th June, 12 girls from year 8 went on a visit to the Houses of Parliament. The trip had been offered to us by Mrs Crook, mother of Jemima 8S. It was a fantastic opportunity and one that all the girls found very interesting. After a lovely lunch and a talk from Mrs Crook about the workings of Parliament we then went on a guided tour of both houses. She told them about the history of the Palace of Westminster and how the great hall was 100 years old. They were able to watch live debates in both the House of Commons and the House of Lords and found out why the seats were either green (the Commons) or red (the Lords). It was all due to the cost of the material!
A very enjoyable day was had by all and thoroughly recommended to everyone.