Docklands Trip - Year 7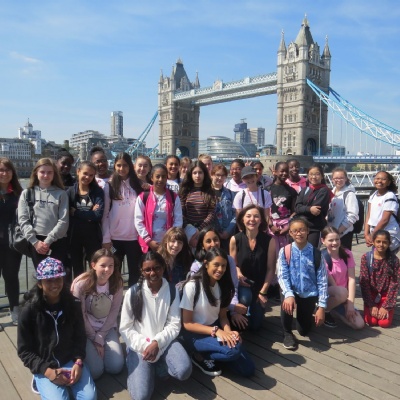 All of the Year 7 groups have participated in a geographical enquiry into the regeneration of the London Docklands area between St Katharine's Dock and Canary Wharf. The students had the opportunity to experience hustle and bustle of the centre of London as they mingled with the tourists around the Tower of London and had a close up view of some of London's incredible skyscrapers including the Shard and the Gherkin. Data collection surveys were then carried out in St Katharine's Dock, Spirit Quay, Tobacco Dock and the old east end area of Shadwell before boarding the DLR to Canary Wharf.
We had a much-needed rest in and around Canada Square in London's Central Business District. Lunch was followed by a spot of retail therapy before the final surveys were completed and we headed back to the suburbs of Wealdstone.
Many thanks to the accompanying staff and well done to all of Year 7 for their exemplary behaviour and fieldwork skills.