year 8 bake-off!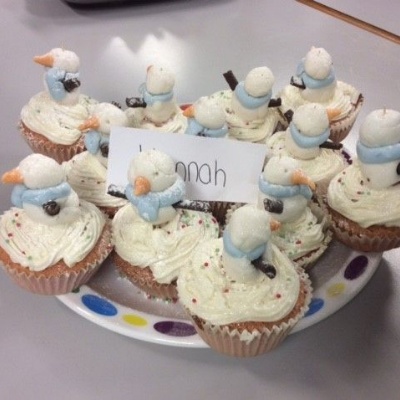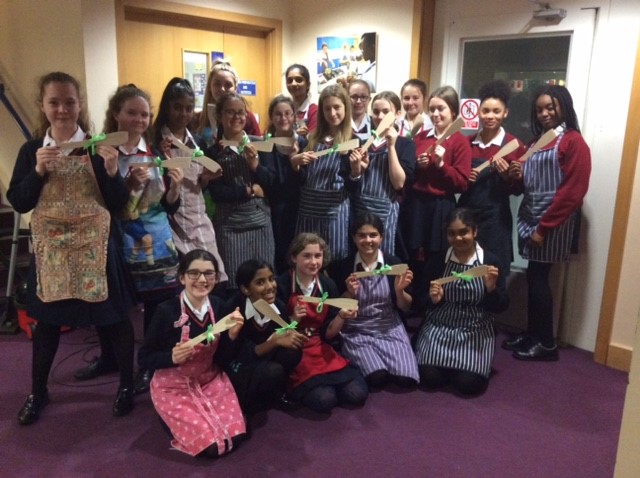 Y11 GCSE Food Preparation and Nutrition students Kulani Benthotage Wijenayake, Ashley Billane, Aimee Hamilton, Rebecca Mateus and Jessica Witherall organised the 'Cooking Club' for Y8 pupils. This entailed a course of cooking six recipes each week. They planned the recipes and worked with the Y8 pupils to demonstrate how the recipes should be prepared and cooked.
The final session was planned as a Bake-Off! The girls were given a basic cupcake recipe and the challenge was to decorate them with a Christmas theme. They needed to display piping skills using butter cream and could use any other standard component for example Fondant icing to decorate their creations as well.
It was such a success that the Y11 Cooking Club leaders were forced to award top five places.
1st Hannah Ruck
2nd Aoife Moriarty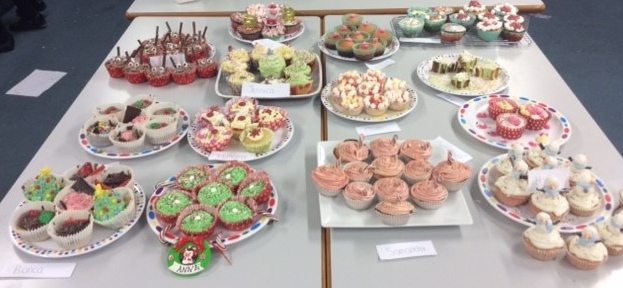 3rd Anne Jayamanra
4th Jessica Pallin
5th Ella Mileham