football at the sacred heart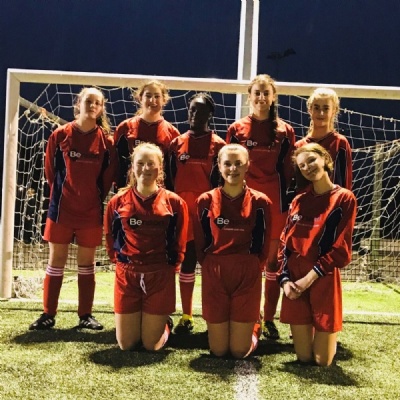 U16 Football League.
The Sacred Heart have had an impressive start to the U16 5 a side football league. The girls put in fantastic performances in the first round of matches which has resulted in an unbeaten start with an amazing goal difference of 16. The most notable of the goals came from Francesca Ellis with a long distance strike which flew straight in the left hand corner leaving the Nower Hill goalkeeper well beaten. Let's hope we can keep up this fantastic unbeaten start for the reminder of the league.
Year 10 and 11 Football Competition.
The Sacred Heart have also be well represented in a 7 side football tournament against a range of schools in the borough. The girls drew one and won the rest of their games. The final result seen the girls only lose out on goal difference to Whitmore. Well done to the girls who all played well showing hard work and commitment even on a very wet and cold Tuesday evening.