trip to rome and sorrento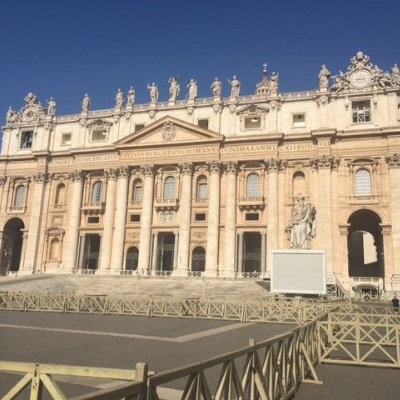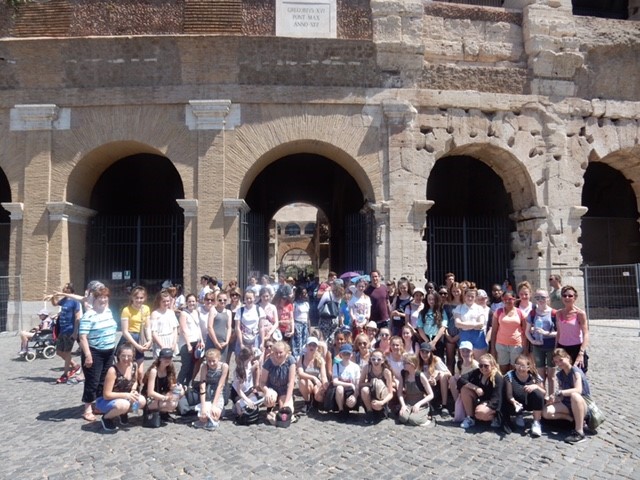 On Thursday 13th July a group of 46 pupils and 6 teachers flew to Rome for the start of an amazing week. The weather was beautiful and we visited many very beautiful churches such as St Peter's Basilica and San Giovani Laterno which is the Popes parish church. Seeing these places in reality alongside tourist attractions like the Colosseum , The Trevi Fountain and the Spanish Steps is a very special experience. Being able to buy Italian Ice cream as we walked around only added to the memorable experience.
While in Rome we met up with Sr Carmel who is one of the sisters of Our Lady of the Missions and spent a lovely evening with her and the next evening Fr Raul who is the Vicar General of the Salvatorians said Mass for us in The Salvatorian Mother house in Rome which was very special.
After 4 days in Rome we then travelled to Sorrento which is very beautiful and while there we visited the ancient city of Pompeii which is so well preserved it is really easy to imagine what it was like living there 200 years ago.
The whole week was wonderful and the girls who were with us were a pleasure to be with. It really was a memorable trip for all of us.