Headteacher's Welcome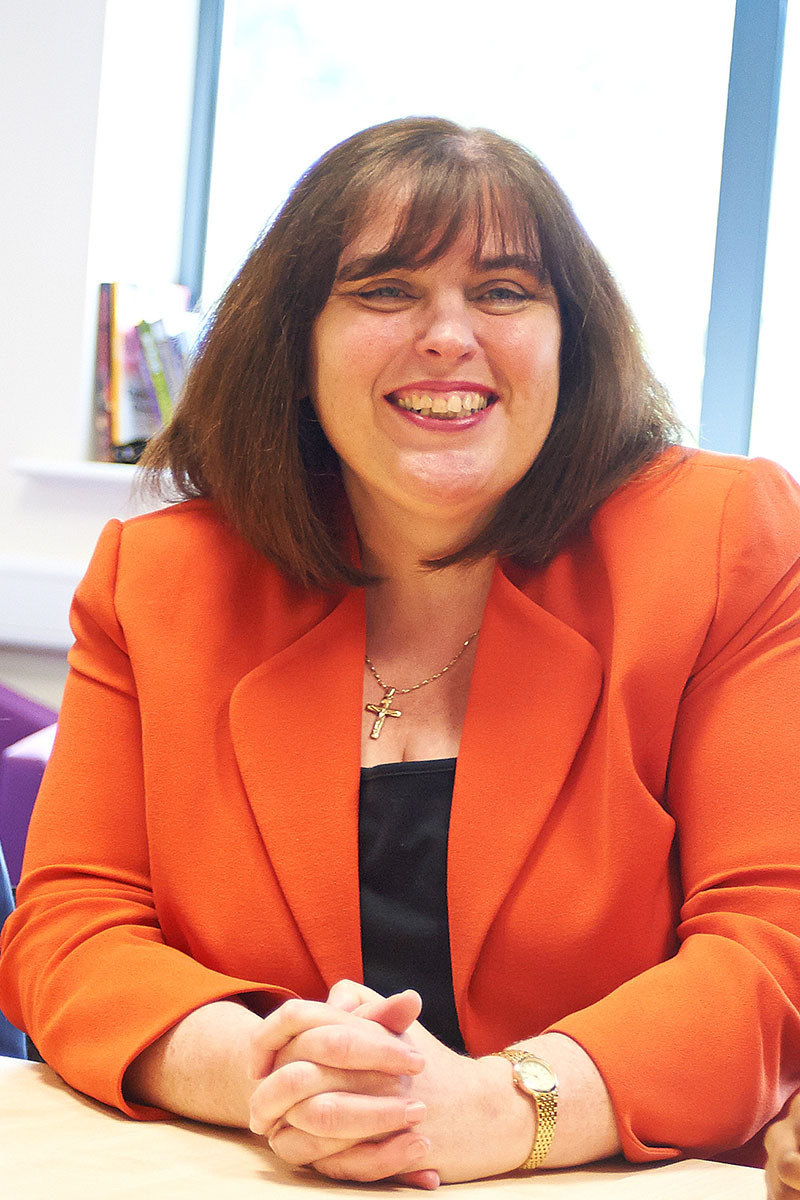 I am delighted to welcome you to The Sacred Heart Language College web site. This is a wonderful school of which I am proud to be the Headteacher. I truly believe this to be an 'outstanding' school, where every girl is able to grow, thrive and succeed.
At the centre of the work we undertake is the belief that each person is unique, created in God's image and with a variety of gifts and talents. It is our role as a Catholic educating community to enable each girl to develop those gifts and talents in the education of the whole person.
We are building on success in ensuring excellence for all. Our Year 11 students achieve highly which is testament to the expert teaching and high quality support that the staff of our school provides and a recognition of the hard work of the girls in their search for excellence.
We set the highest standards and expectations for all girls and expect that they will, in turn, do the same. I was pleased to see that in our last OFSTED and Diocesan inspection of our School that the drive and determination of all within our community was recognised. As a result we were designated a high performing specialist school and in addition to our work as a language college we became a Leading Edge specialist school with a particular focus on our work with gifted and talented learners.
Whether it is as a parent, pupil or visitor I hope that you find this website of help. I am confident that as you visit with us you will be struck by the real sense of community that exists. It is a commitment to working together to ensure success that is central to our success as a Catholic learning community.
Geraldine Higgins