Head Girl's Welcome
My name is ELIANA PADALINO and I am the Head Girl of The Sacred Heart Language College for the academic year 2018-2019.
I am very grateful for the opportunity to be Head Girl, not only so that I can further develop myself but also so that I am able to make a positive impact and be a good representative for our school.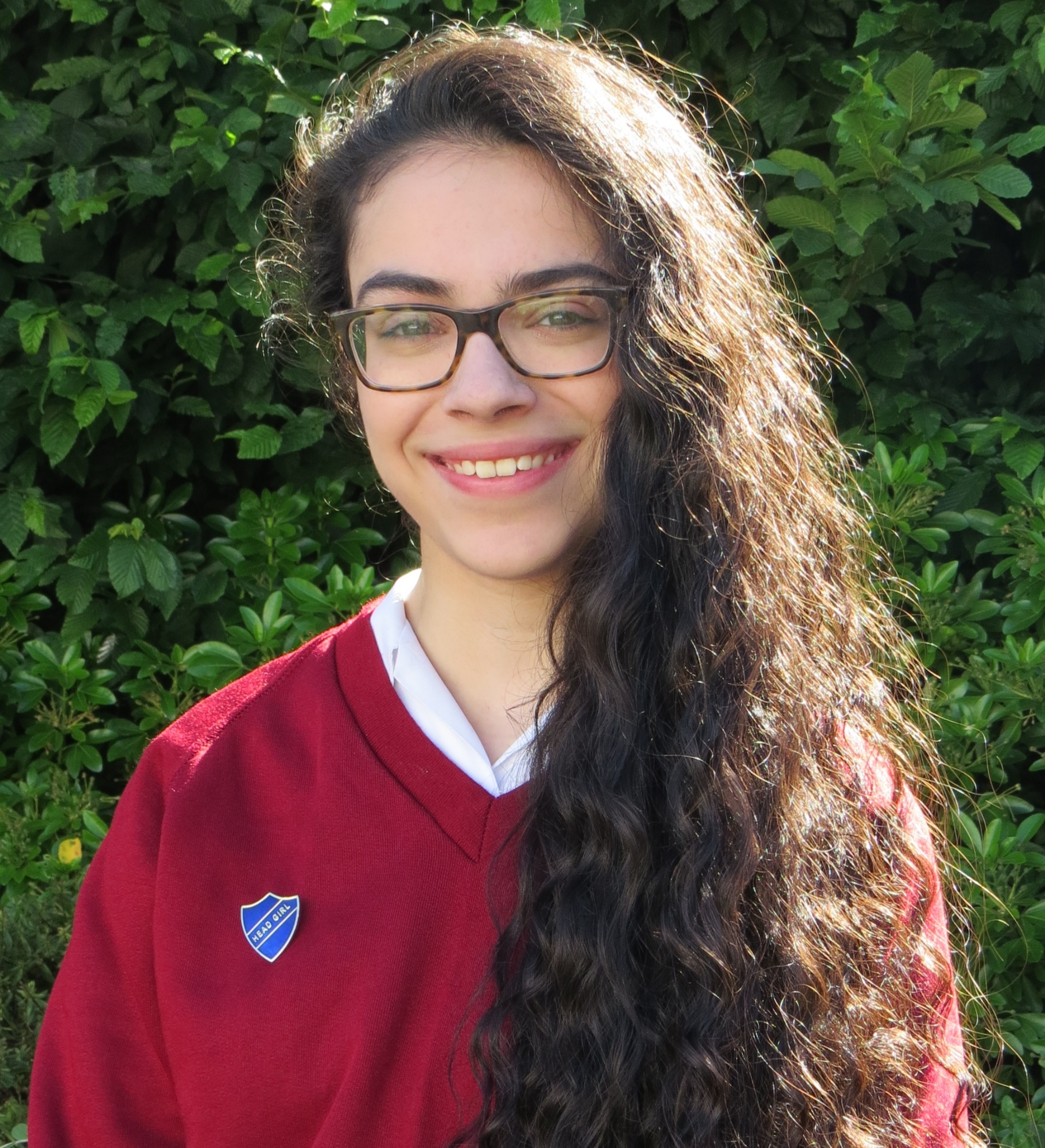 As Head Girl, I want to encourage every student here to get involved in our school community, whether that be through one of our choirs or our Pupil Voice Forum. Since I came to the Sacred Heart in Year 7, I felt like I was part of more than a school, but a family where we all support each other and ensure that we nurture our varying gifts and talents. Here at the Sacred Heart we not only prepare for our G.C.S.E's but also have the opportunity to join extra-curricular activities where we can further ourselves and develop skills that we never knew we had. I really feel the activities outside the school that I have joined have been extremely beneficial as, through doing the Duke of Edinburgh Award as well as being a key member of the Eco-Committee, I've been able to push myself and fulfil my potential-something I believe is really encouraged as soon as we become part of the Sacred Heart community.
I believe that, through being part of this community, we can all improve ourselves, achieve academic excellence and foster our skills with God's guidance as "confident in God's love for us; we commit ourselves to his service".
I am looking forward to the next academic year here at the Sacred Heart where I hope to overcome new challenges, represent the voice of all and make our school's learning environment the best that it can be.