retirement mass for chris graham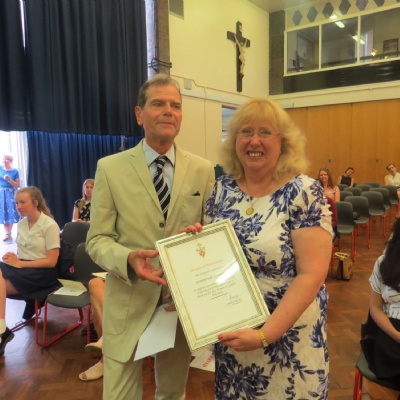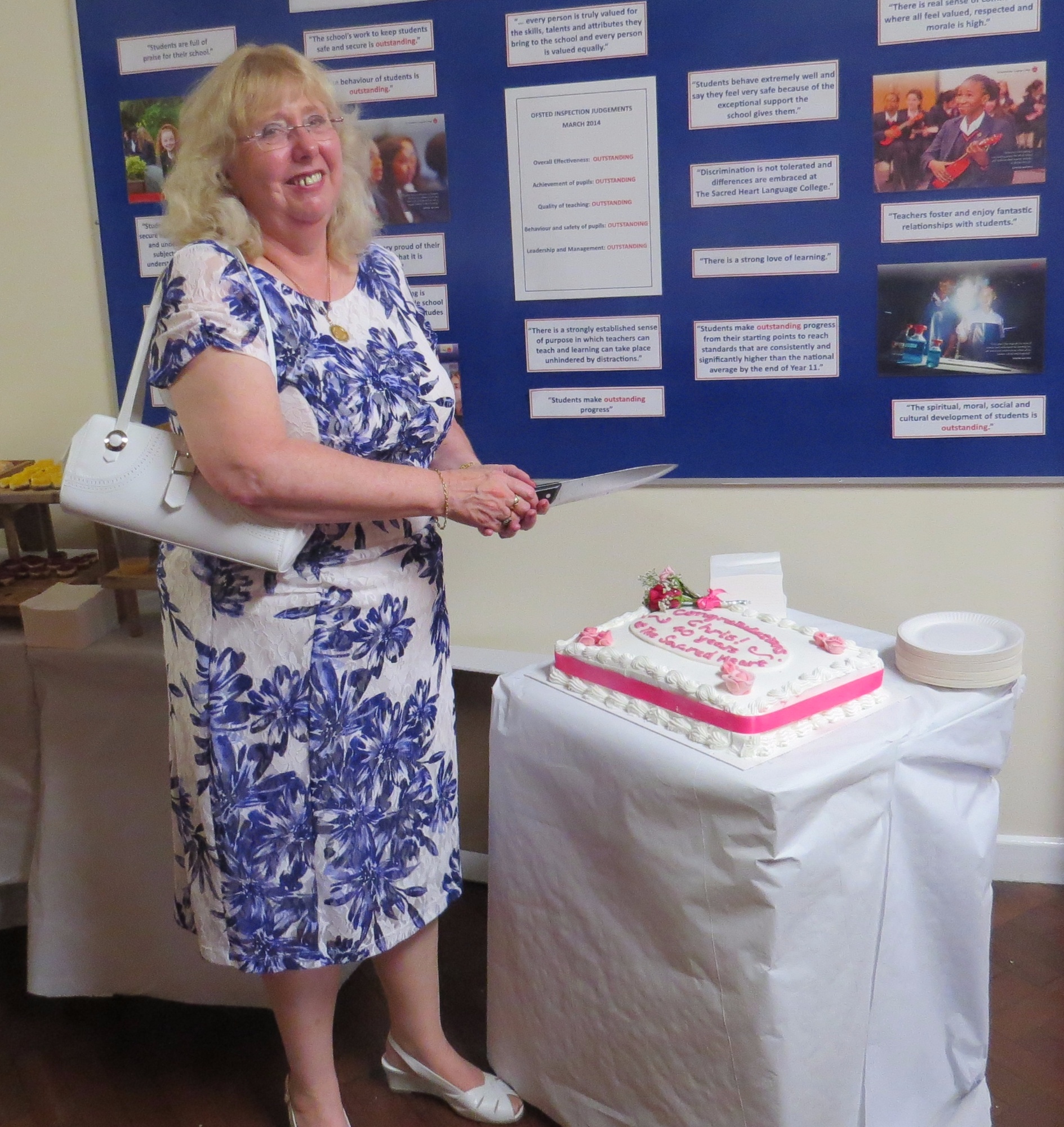 The school came together on Thursday 6th July to celebrate 40 years of service given by Chris Graham at The Sacred Heart Language College.
Chris said the following:-
"Thank you to the Governors, Miss Higgins and staff for my wonderful retirement celebration on the 6th July. I can't believe 40 years have gone by so quickly. Sacred Heart has supported me through very happy and very sad times, as any family would do. I will miss everyone but it is time to move on to another exciting phase of life. I go with many happy memories, God bless and may He keep you all in the palm of his hand."