Visit by Bishop john sherrington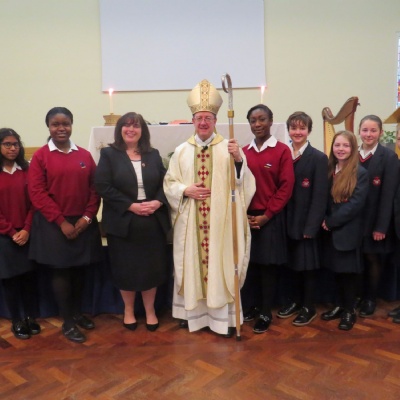 Thursday 12th January 2017
A highlight of this half term was the visit of Bishop John Sherrington. His visit started with the celebration of mass. We were very grateful that Bishop John also spent time with representatives of our Pupil Voice Forum learning about their plans, gaining an insight into our school community and also
answering a few demanding questions himself from students who were fascinated by his personal Faith journey.
Such a message of opening our hearts to God's calling and finding our true purpose is an inspiration to us all.