International Visit by the Sisters of Our Lady of the Missions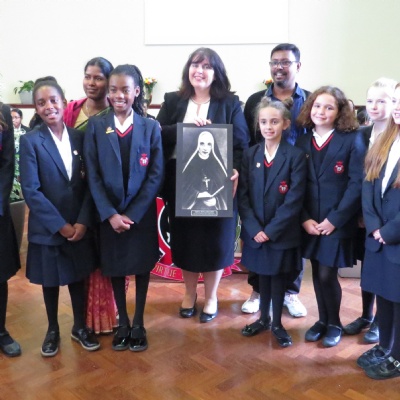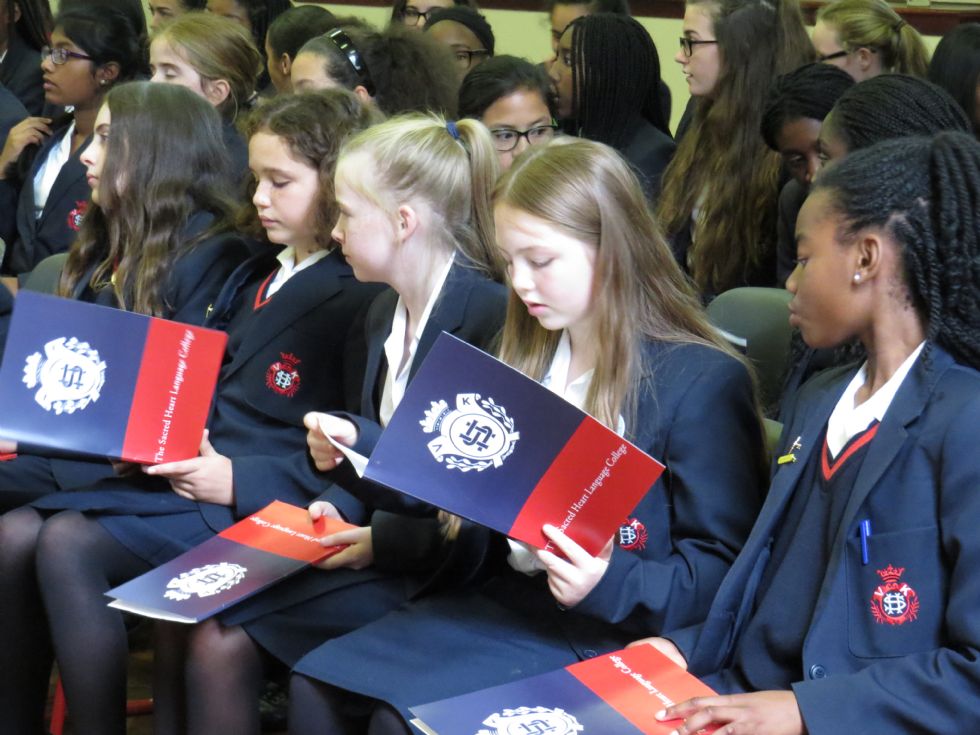 On Friday 7th October we were delighted to welcome teachers and Principals from Sacred Heart Schools across the globe. Our Year 7 pupils shared their understanding of what it means to be part of our shared community. It was wonderful to see the sense of unity as they were presented with their Sacred Heart pin badges; fully welcoming them into our school family.
Our school, The Sacred Heart Language College was founded by the Sisters of Our Lady of the Missions known as Religious de Notre Dame des Missions (RNDM). Our Foundress is Euphrasie Barbier, a Frenchwoman who came to London to work with the poor. However, her greatest desire was to work in the Missions and under the auspices of the Marist Order, she established the Order and left Lyon to minister to people in the colonies. She arrived in New Zealand where the congregation flourished and allowed the establishment of new foundations. She made regular but arduous trips to the communities she had established in France, England, the Pacific Islands, New Zealand and Asia.
Nowadays, there are a number of Sacred Heart schools in New Zealand, Australia, the Philippians, Bangladesh and India and centres founded by Our Lady of the Missions working to improve the lives of women and girls where there is poverty and need.
Click here to view more photos