EUROPEAN DAY OF LANGUAGES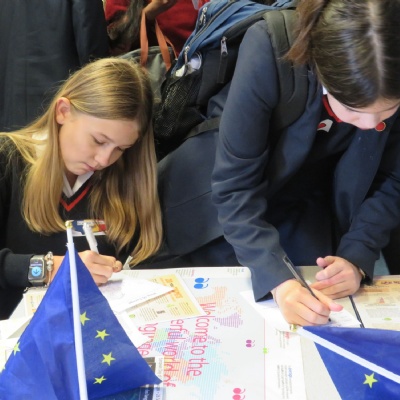 The European day of languages, on the 26th of September, is the day we celebrate the different languages and cultures that form our school community. It is punctuated by joyful decorations and delicious food that students proudly display to represent their home countries.
Well done to all the students that made it such a wonderful celebration this year, with quizzes, food and music. It truly highlighted the rich diversity of our Sacred Heart community.