Careers News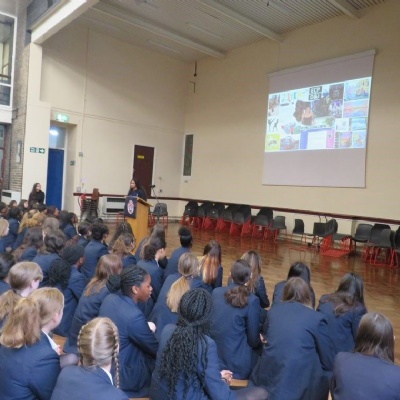 On Friday 14th October, Year 10 and 11 attended an assembly delivered by a past pupil, Lequesha who left in 2018. Lequesha has been incredibly successful in this short period of time, and is currently completing a Degree Apprenticeship with Rolls Royce. Lequesha shared her journey so far, and top tips for success, including working hard, being a 'sponge' and having a love of learning, and making use of contacts to create opportunities. It was a real pleasure to have Lequesha join us, and we are very proud of her great success.
'It was honestly amazing coming back and being welcomed with such embrace. Remember, you're in control of your own life and only pursue what you truly want. Please email me at any time about anything, I will always make sure to respond. Remember to build healthy relationships and use all your resources!' Lequesha
Careers in the Curriculum
Our careers advisor, Richard Williams, recently visited our Separate Science Year 10 class to discuss the pathways studying Science can lead to in the future.
Pupils engaged in discussions about A-Level choices and combinations, and how this can lead to future careers. Pupils also had the opportunity to ask questions.
Mr Williams will be visiting more lessons throughout the year across the different subjects to help students understand where their studies can lead to in the future.