WWI Remembrance Assembly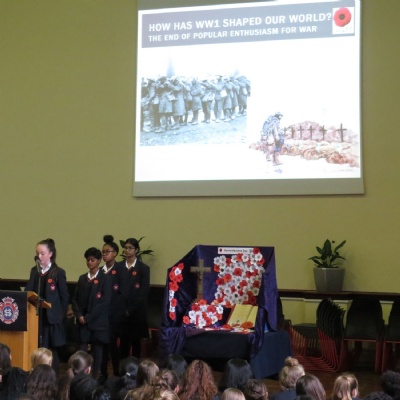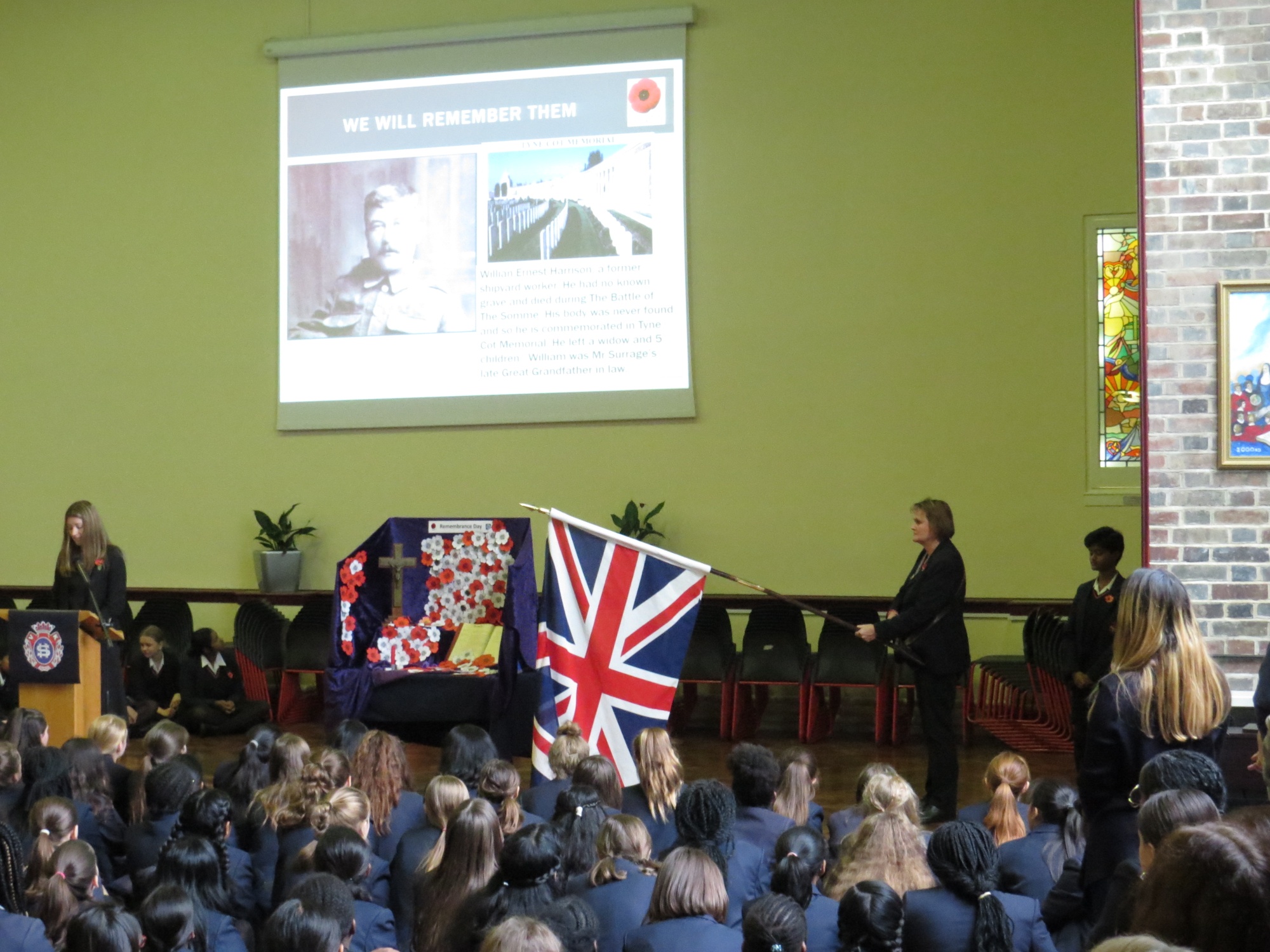 On Friday the 9th of November years 7-10 gathered in the hall to attend an assembly organised by organised by the History Department to commemorate the centenary of WW1.
As we arrived for the assembly we watched a video which helped us remember how difficult the conditions were in WW1 and the sacrifices that so many men made for our freedom.
The assembly taught us about the impact that WW1 has had on our lives today. Students explained how WW1 changed people's attitudes towards women. Many women came forward to fill vacancies left by fighting soldiers, which resulted in women over 30 getting the vote in 1918. It also stopped popular enthusiasm for war, with people exhausted from four long years of fighting. The Battle of the Somme, and its heavy casualties, made people support politicians who promised to keep Britain out of future wars. Finally learnt about the role of the Soldiers from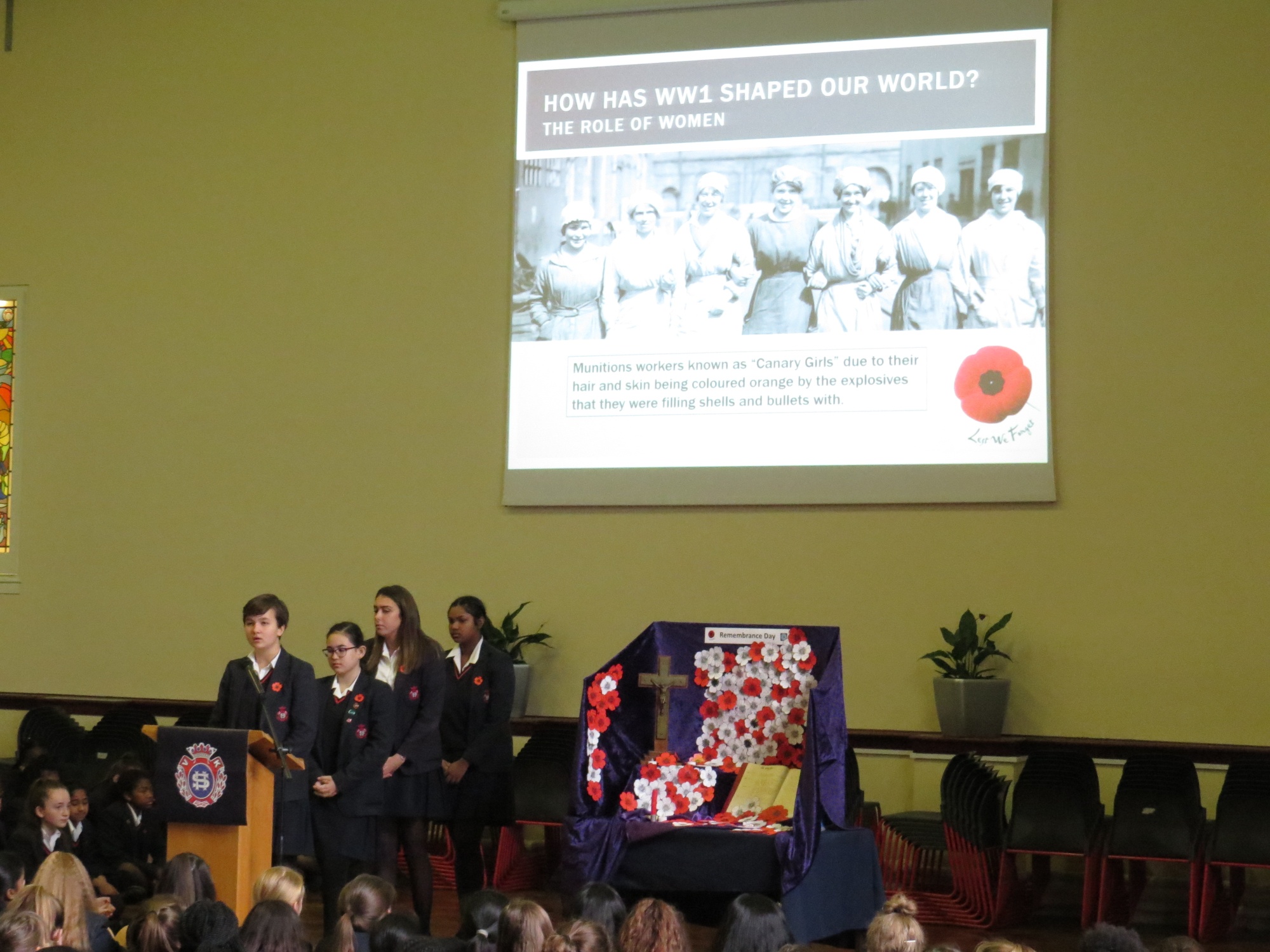 Commonwealth, and the solidarity between soldiers from around the British Empire.
A prayer was then said in remembrance of all those who fought to save their country. To end the assembly we listened to the names of all the soldiers, related to our pupils and staff, who died during WW1 and paid our respects to them whilst listening to the poignant Last Post on bugles, performed beautifully by Frances Parkinson and Sofia Latham. Milena and Aldebra - Year 9