PGL Netball Weekend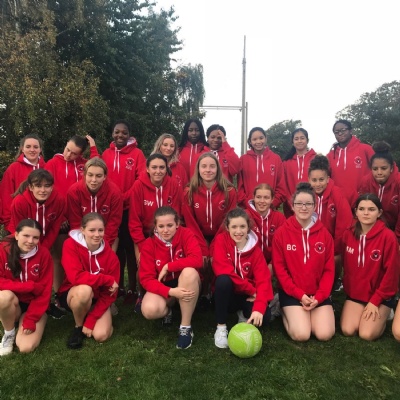 Friday 12th - Sunday 14th October 2018
Our Year 10 & 11 Netball Teams had a very successful weekend competing in a Netball Tournament at PGL in Windmill Hill. There was 10 teams competing from a range of schools from all over the country. The girls played a large number of group and knockout matches on the Saturday and Sunday. Overall our Year 10 1st team finished 5th, 2nd team finished 8th and Year 11 came 3rd.
The girls played their hearts out showing superb skill, teamwork and determination. However, there were two outstandingl player of the tournament performances from Maggie Reddington (11E) and Shazia Lindsay (10T).
The girls thoroughly enjoyed the experience and represented our school exceptionally.
Well done girls!