SPORTS DAY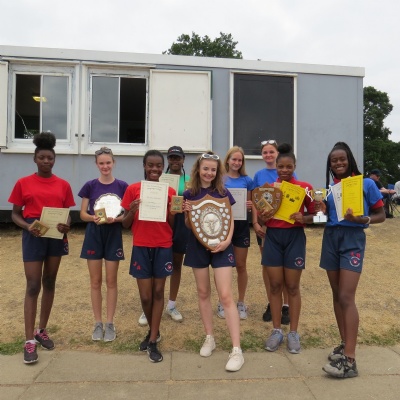 Our Sacred Heart Sports Day held on Tuesday the 10th July was a great success and enjoyed by all. The weather was not too hot and the events and the day ran very smoothly. The House that won was Tatiana and the individual awards went to:
300m plate - Erin Pitts 10T
Victor Ludorum - Adedoyin Adeyanju 10E
Pentathlon Winner - Jessica Odukwu 10R
Year 7 Athlete - Rachel Tologbonse 7R
Year 8 Athlete – Seyi Adeyanju 8R
Year 9 Athlete - Rachel Irabor 9H
Well done to all who participated and thank you to everyone for helping on the day. It was a great success.