Football Team - Premier League Kicks Runners Up!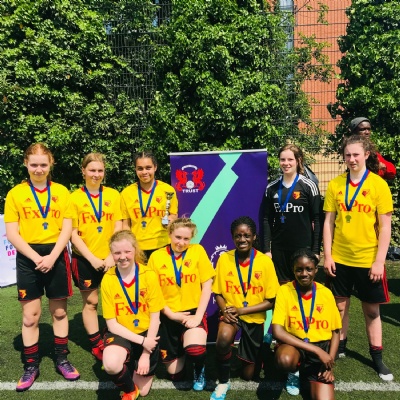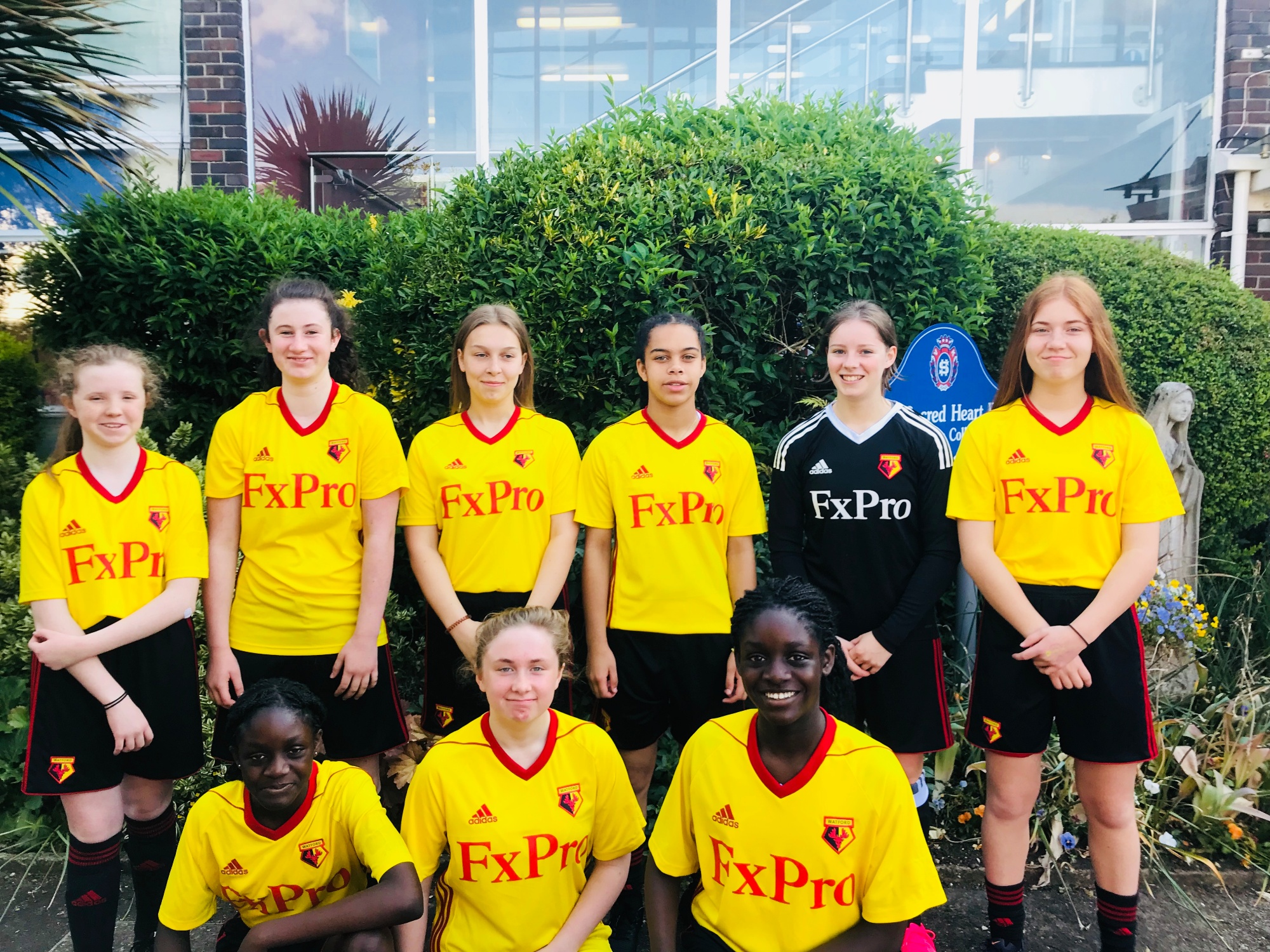 At the end of 2017 our football teams had a series of impressive performances in the Watford Premier League Kicks Leagues at Cedars. As a result of our superb performances our girls were chosen from the schools in Harrow to represent Watford Football Club at a Premier League K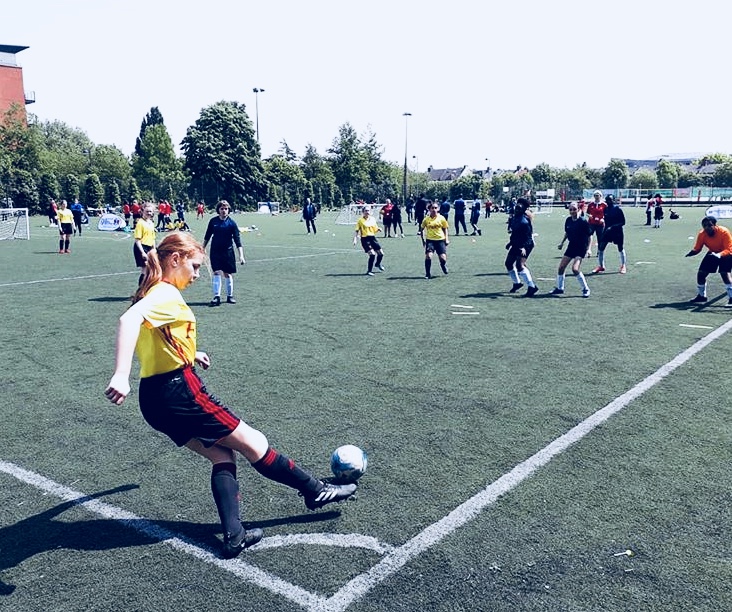 icks 6 - a - side tournament in Leyton Orient.
The tournament saw our girls compete against a number of school based teams who were also selected by Premier League clubs. The girls chosen were T'yana Nee-Chambers, Francesca Ellis, Millie Taylor, Frances Parkinson, Rhianna Roache, Jessica Pallin, Enya O'Donovan, Julie-Anne Boachie and Peggie-Anne Boachie.
The girls played their hearts out showing superb skill and determination to get the whole way to the final where they lost by the smallest of margins 1-0. On our journey to the final there were impressive attacking performances from T'yana and Francesca and outstanding defensive displays from Millie and our superb shot stopper Frances. Our captain for the day T'yana was awarded Player of the Tournament for her exceptional display. The girls thoroughly enjoyed the experience and represented Watford Football Club and our school exceptionally. Well done girls!